Journals
Posts
Tag: Tohoku
Some of my awe-inspiring experiences as I wander about the unique & beautiful Earth.
August 12, 2016
Scattered throughout Yamagata Prefecture, there are over two dozen mummified Japanese monks known as Sokushinbutsu. The process of self-mummification was mainly practiced by monks in Northern Japan between the 11th and 19th century. Today we walk down to the Buddhist mummy of Nangakuji Temple in Tsuruoka that holds the remains of Tetsuryou-kai, mummified at the age of 44, in a meditating pose, to understand what drove these monks towards this self inflicted, painful death.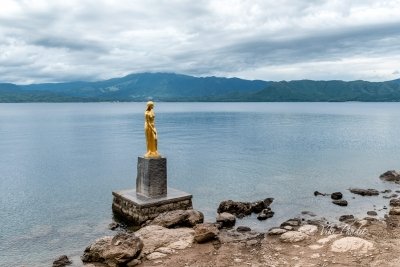 August 10, 2016
We took a ride to Lake Tazawa to witness the remnants of the legend of Tatsuko, a girl from In-nai area who in the search for eternal beauty was turned into a dragon and to this day protects the mysterious lake.
August 9, 2016
We dropped by Hirosaki Castle today, the only remaining castle from the Edo period in the Tohoku area of Japan. Built in 1611, the castle is renowned for the weeping Sakura blossoms in its surrounding park.