CSS Artist & World Traveller
My Gear
Once we decide to delve into photography, the first thing we encounter is how to plan our gear. Every piece of equipment is pretty expensive. Most of us  including me want to start off with the right gear otherwise we end up with unused and expensive stuff. Unlike other places, its tough to sell off your unused gear in India.
I have put down below a list of my photography gear along with some of the softwares I use in my workflow. I am not saying that these are the best or anything. They just suit my requirements of a pro-sumer photographer.
CAMERA
Nikon D7100
Camera
Once I started to seriously delve into photography, I turned in my D3100 for the latest D7100. For a long period of time I did consider going for a full-frame camera, but the D810 was beyond my budget and I didn't want to settle for lesser features of the D610 at that point of time. 
Lenses
Nikon AF-S NIKKOR 50mm f/1.8G Lens
Prime Lens, FX
My first buy, the AF-S NIKKOR 50mm f/1.8G excels at portraiture. This prime lens features a wide f/1.8 aperture for smooth background defocusing and superior low-light performance. Compact and lightweight, this lens is always in my bag for whenever I need to take some portrait shots on my travels. The bokeh comes out great with this inexpensive lens. I am saving up to upgrade this to the latest 1.4 version.
AF-S DX NIKKOR 10-24mm f/3.5-4.5G ED
Ultra Wide Angle Lens, DX
A few months into using the 50mm, I realised that it was a bit too tight for capturing temples and such architectural ruins, so I decided to invest in this ultra wide-angle 2.4x zoom DX NIKKOR f/3.5-4.5G ED lens. It features a focal length range of 10 to 24mm, with built-in Silent Wave Motor for Nikon DX-format digital SLR cameras. Though not as sharp as the 50mm prime, its great for landscapes and architecture.
AF-S NIKKOR 80-400mm f/4.5-5.6G ED VR
Telephoto Lens, FX
I had been saving up for a long time for a good zoom lens for freezing wildlife. The AF-S Nikkor 80-400mm f/4.5-5.6G ED VR is Nikon's long-awaited successor to the 13-year-old AF 80-400/4.5-5.6D VR. It covers a 5x zoom-range and has a much improved optical design with quicker and quieter focusing and better image stabilization. Compared to prime, it relatively lighter.
PLUGINS & SOFTWARE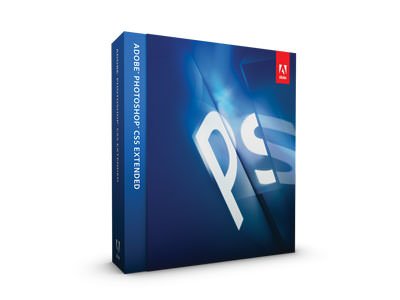 Adobe Photoshop
Retouching
 Photoshop needs no introduction. If you have anything to do with image retouching, Photoshop is the go to solution. With Lightroom becoming more and more powerful, I generally use Photoshop generally for removing unwanted objects or for creating composites.
Adobe Lightroom
Retouching, Cataloging
Lightroom is the quite-essential software for photographers. I am more impressed by its cataloging features than anything else. It keeps my huge collection at my fingertips. It's also great for automatic synchronizing an effect across a series of photographs, saving  me lot of time.
Nik Collection
Retouching
The Nik Collection by Google is a set of 7 really powerful plugins for Photoshop, Lightroom and Aperture. It is great for selectively editing parts of my photos that need touching up without losing time on complex masks and selections. It also contains some good presets.
Accessesories
Vanguard Tripod
RS Sport Camera Strap
Wireless Remote
Wired Remote
Vanguard Brush
LEE Filters