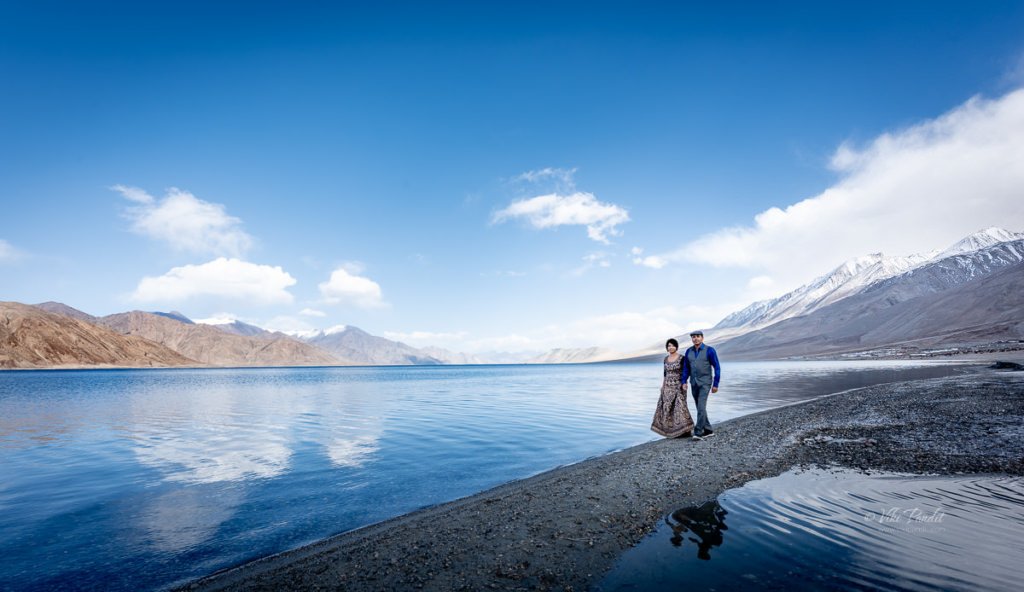 //
Blue waters of Pangong Tso
Blue waters of Pangong Tso
We are at the edge of Pangong Tso in the outer reaches of Ladakh at a height of about 4,350 m above seal level. The colors of Pangong lake change dramatically from a vivid blue to aqua green depending on the angle of the Sun. The beautiful lake is shared between the countries of Tibet and India.
Before you go…
Did you like my story on Blue waters of Pangong Tso, please do rate it by clicking the stars!
Copyright: All photographs are taken by Viki Pandit unless mentioned otherwise. Please do not copy, reuse or edit these images without permission.