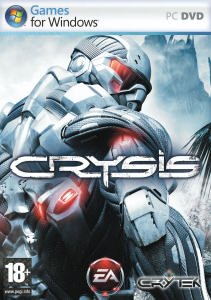 I just finished playing Crysis today.. and it was awesome. Though some times it tended to be monotonous during the early chapters.. it still was amazing graphics and gameplay. I enjoyed the whole game except for one level in the middle where I am inside the alien ship. That level was pretty irritating.
I only have a Geforce 7200 and so I was only able to play the game at all the lowest settings at 800×600. But even at these low settings, the game looked pretty good. Lots of games tend to have a very very tough fight towards the end and players tend to run for the cheats but this wasn't the case here. Had a real great time playing but the ending did seem a bit hollow.. I sure am waiting whenever they come up with the sequel. It cannot just end here.
I also found this very helpful walkthrough for the game. Helped me whenever I used to get lost: Crysis Walkthrough
Disclaimer: The information presented in this article is based on the time I visited the premises. Note that there might be changes in the prices of merchandise and admission fees that might have occurred after this article was published. At times the facility might also be closed for repairs or for variety of other reasons. Kindly contact the facility or facilities mentioned in this article directly before visiting.
Usage of this site indicates acceptance of my Terms and Conditions.
Credits: The historical information presented herein is gathered mostly from local guides that were re-inforced via historical writings.