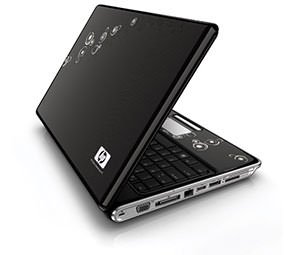 I am so excited with my new notebook that I just had to write something about it.
The machine itself is a 14.1 inch widescreen, HP Pavilion dv4-2123tx model with scratch-proof outer cover and many niche stuffs to boast. It's powered by Intel's Core i3 processor with a neat 3GB DDR3 RAM. It is also equipped with a 512mb ATI Radeon Graphics card plus a decent Hitachi 320GB, 7200rpm hard disk.
It came with Window 7 Home Premium as the preloaded OS (that's good since you can use Homegroup sharing with other Win 7 computers.) Then, there's the usual plethora of peripherals, a built-in web-cam with 2 USB ports, LAN/WiFi, Multi Card Reader, Blue-tooth and 6-cell Lithium-Ion battery and most importantly the finger print reader(better security)
The guy at the sales told me the battery backup is good for 2-3 hours (know I can get better). Maybe I will get an additional 9 cell for backup, will set me back by around 5k.
Well that's it. I love my new gadget (christened EVA by Mani) and wanted to share my fun with you. If you also own one, share your experience by leaving a comment below.
Cheers.
Disclaimer: The information presented in this article is based on the time I visited the premises. Note that there might be changes in the prices of merchandise and admission fees that might have occurred after this article was published. At times the facility might also be closed for repairs or for variety of other reasons. Kindly contact the facility or facilities mentioned in this article directly before visiting.
Usage of this site indicates acceptance of my Terms and Conditions.
Credits: The historical information presented herein is gathered mostly from local guides that were re-inforced via historical writings.