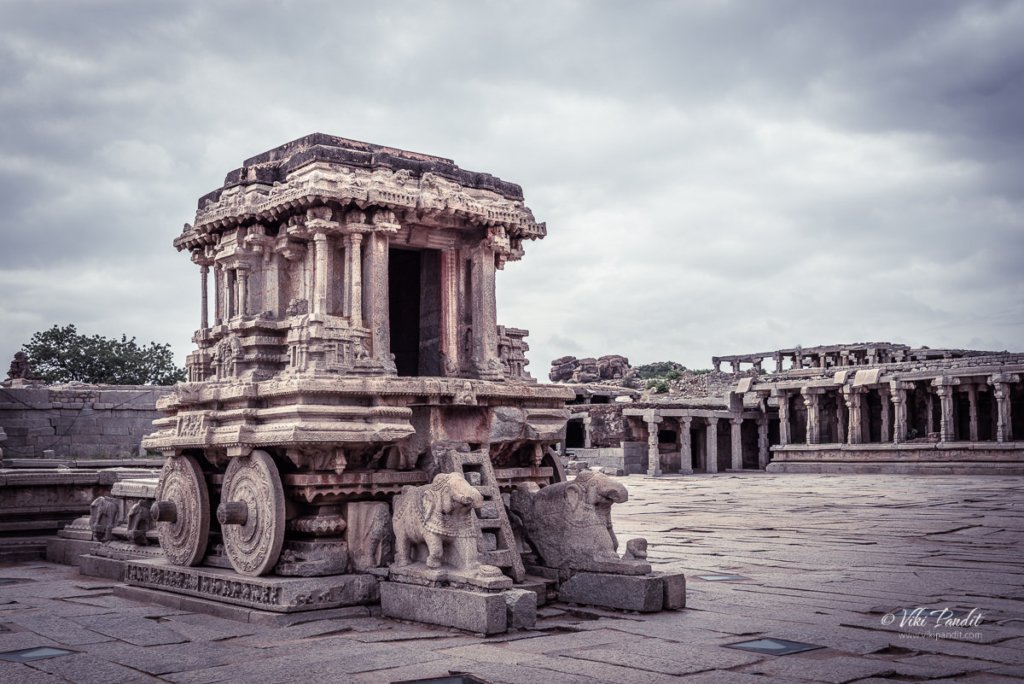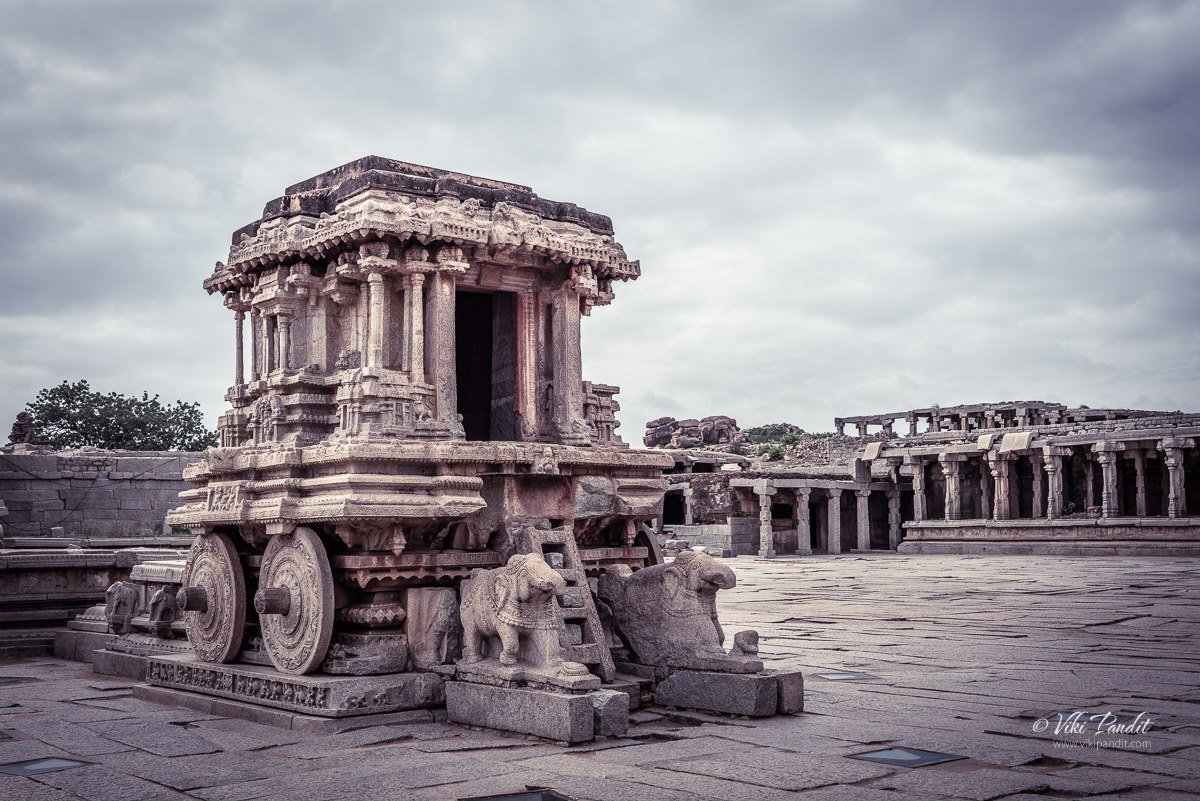 Photowalk to Vijaya Vittala Temple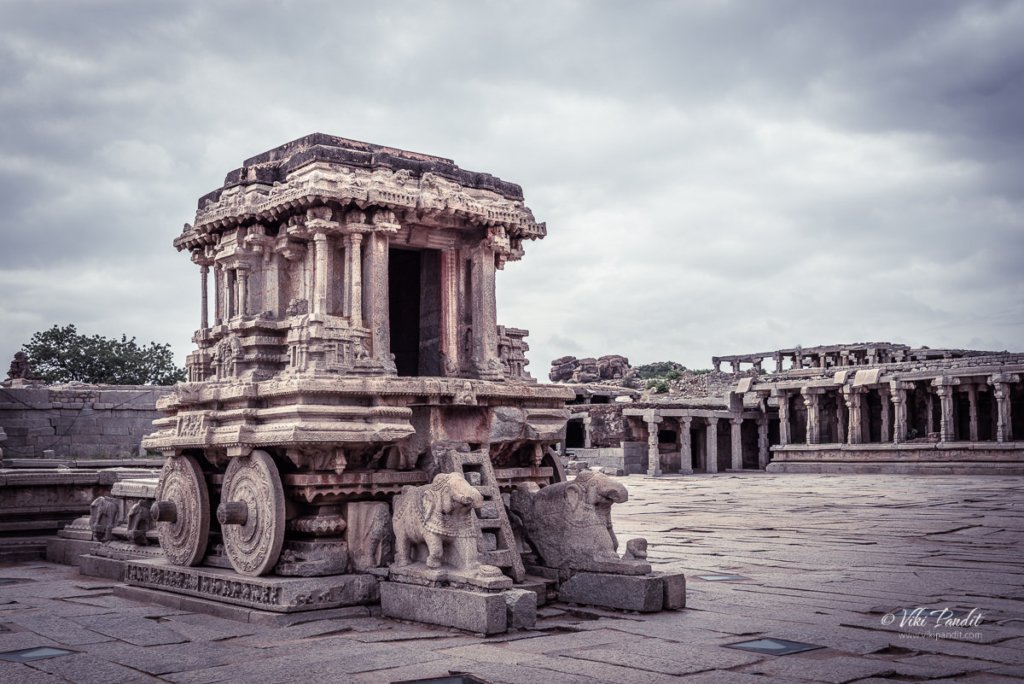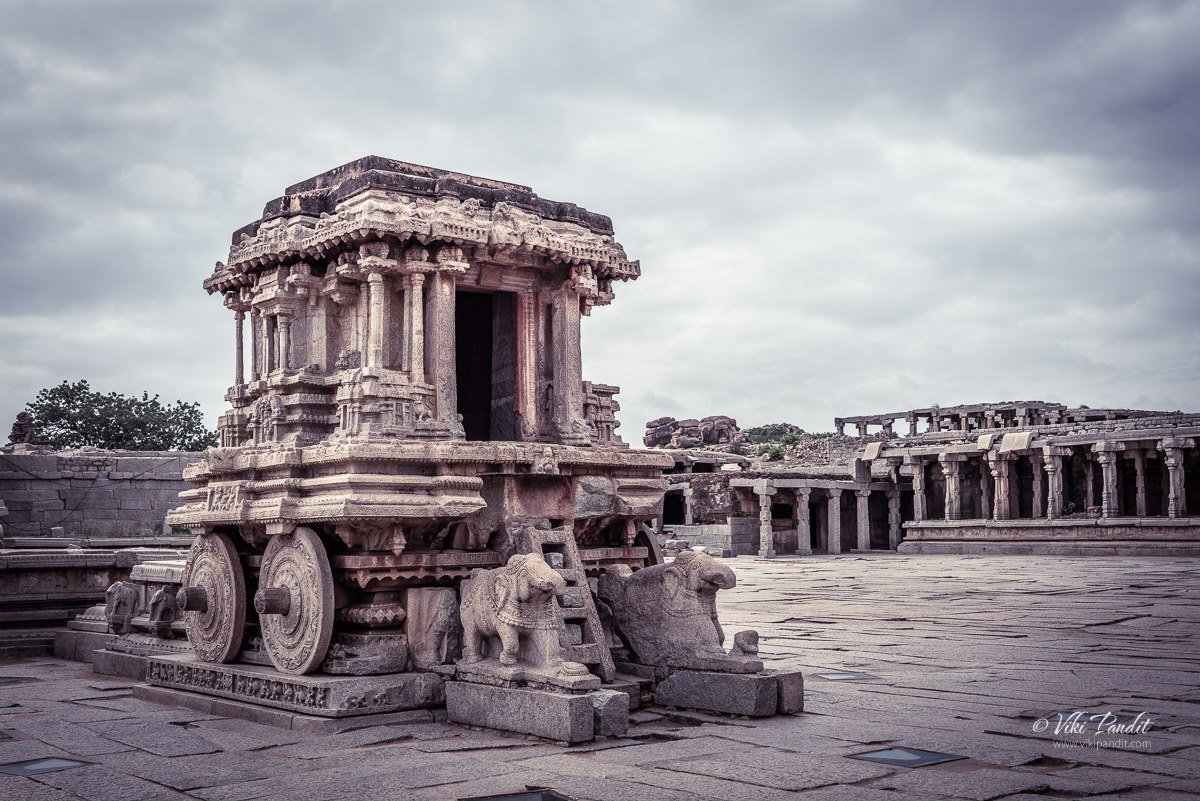 A simple journal of my third visit to the heritage temple.
Monuments on Hemkuta Hill
Hemkuta hill with its gentle slopes offers a remarkable view of the sprawling ruins of Hampi. The hill contains many abandoned temples and boulder carvings scattered across along with two huge monolithic statues of Ganesha. It is also one of the best places to witness sunsets in Hampi.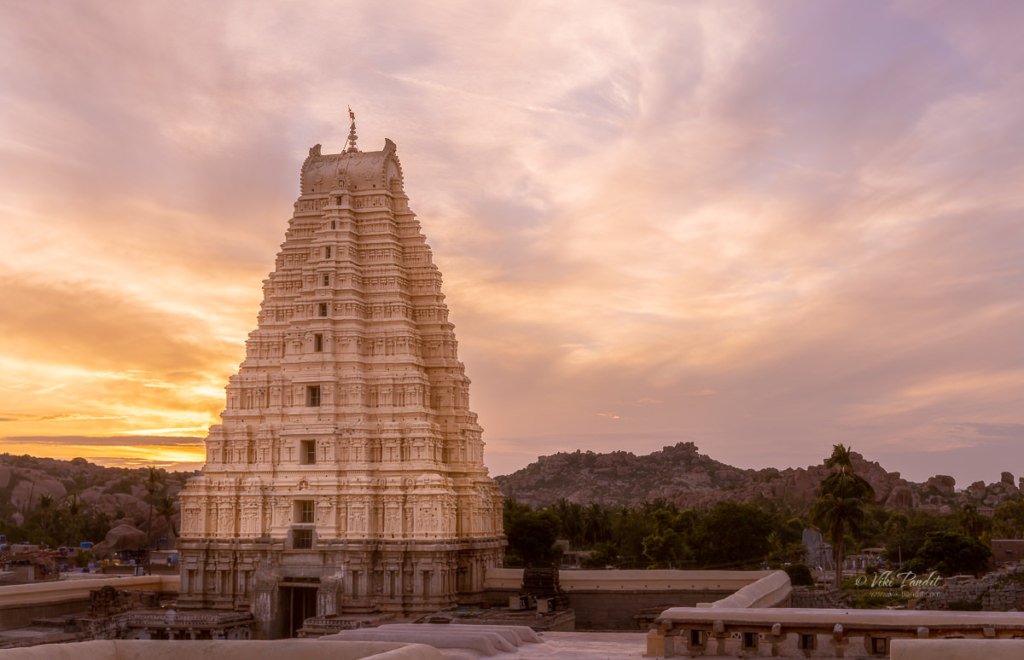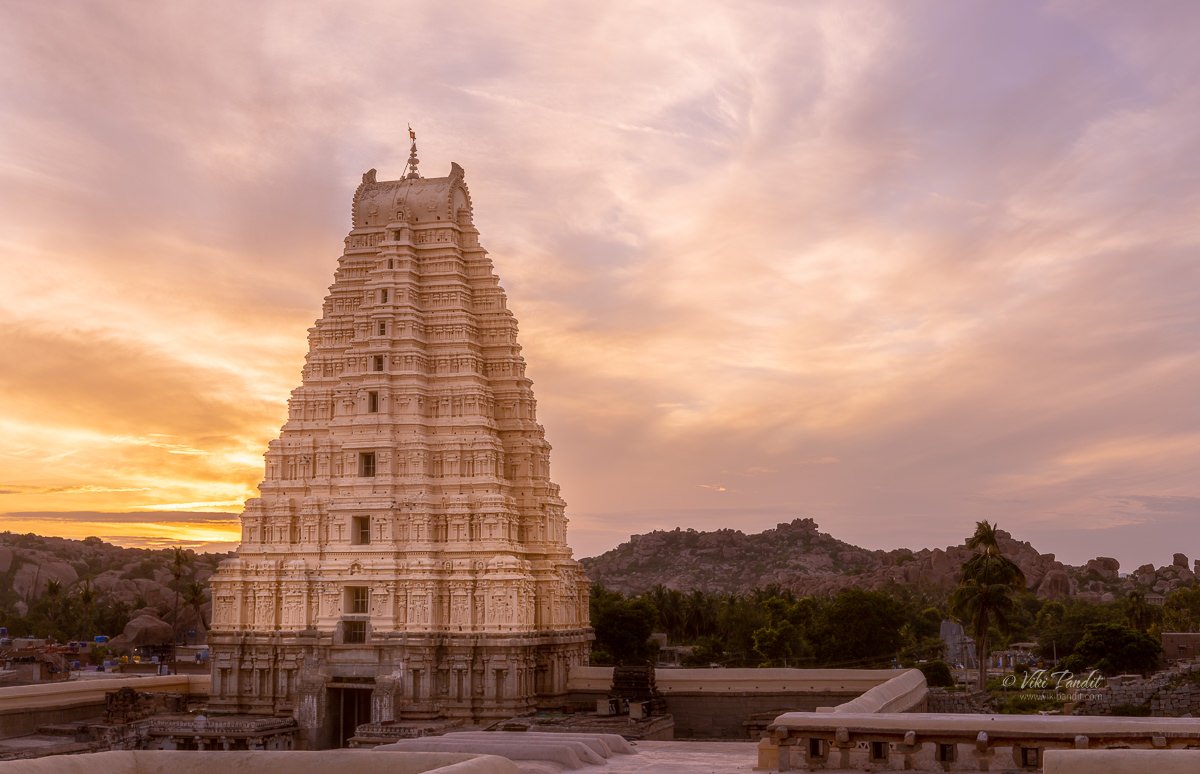 Shades of Virupaksha Temple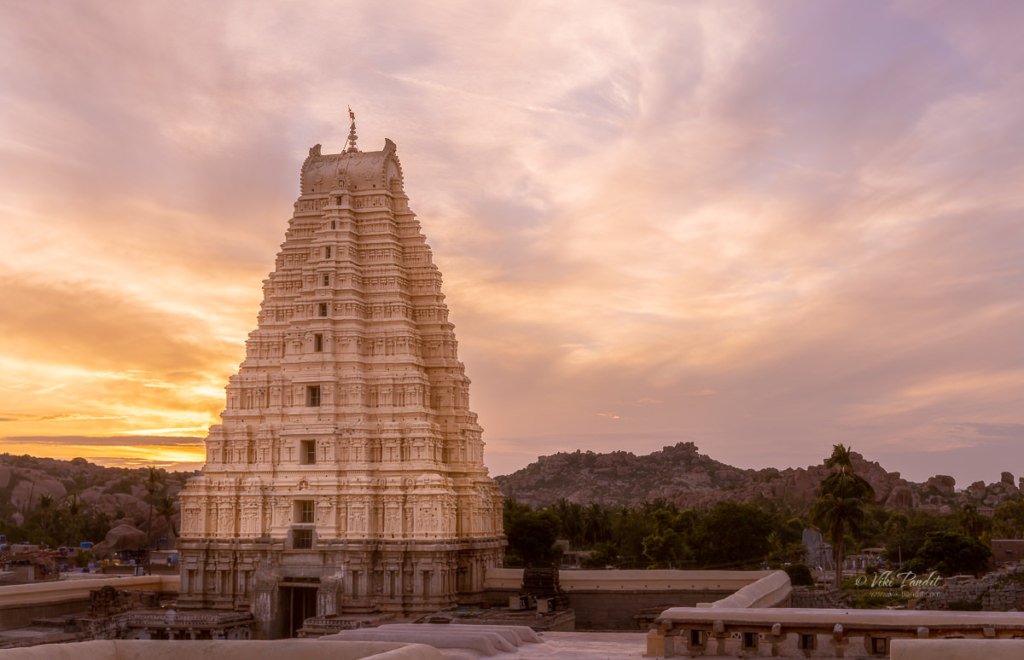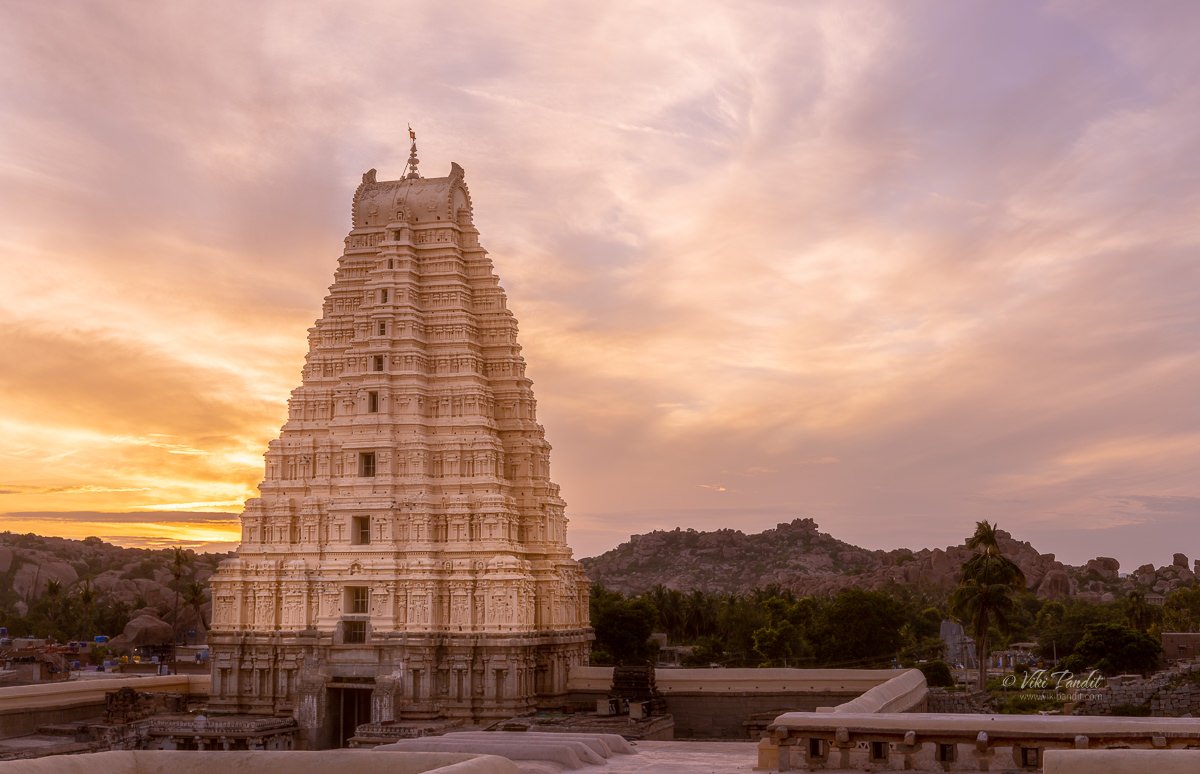 Virupaksha was the main center of pilgrimage at Hampi since the dawn of the 7th century. Since then this UNESCO World Heritage Site has been elaborated on by future rulers and especially Krishnadevaraya, the most famous kings of the Vijayanagara Empire, who commissioned the iconic nine-tiered gateway that we identify the temple with today.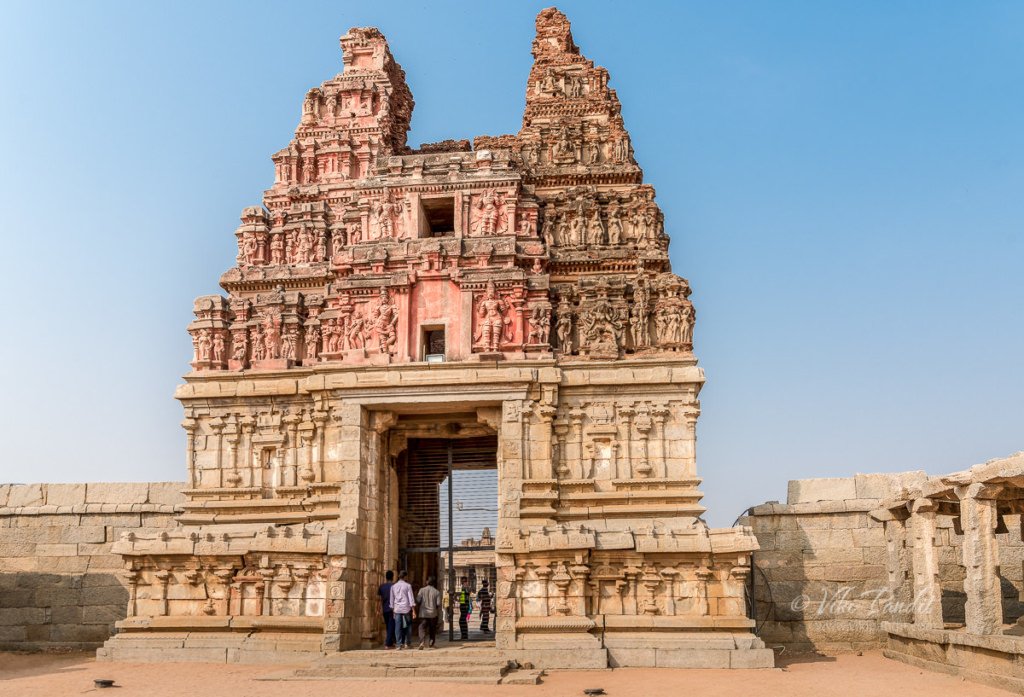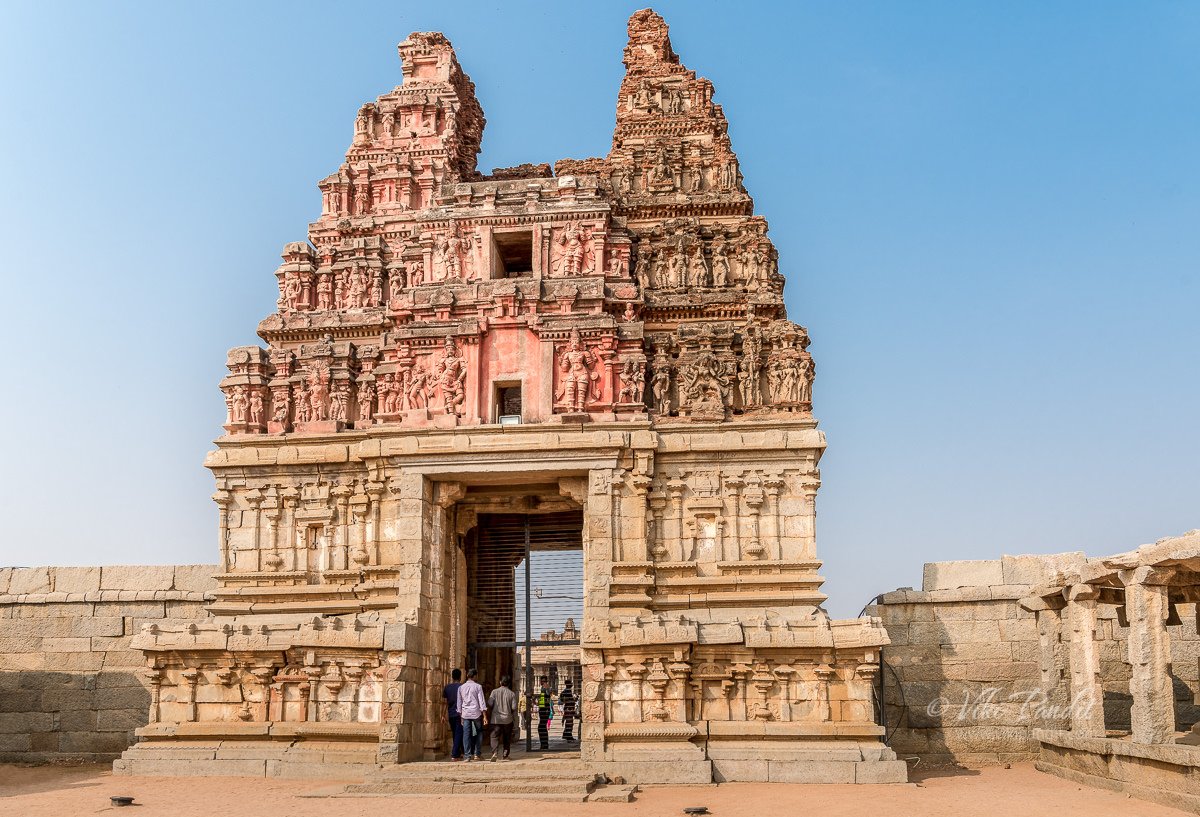 Heritage walk to Vittala Temple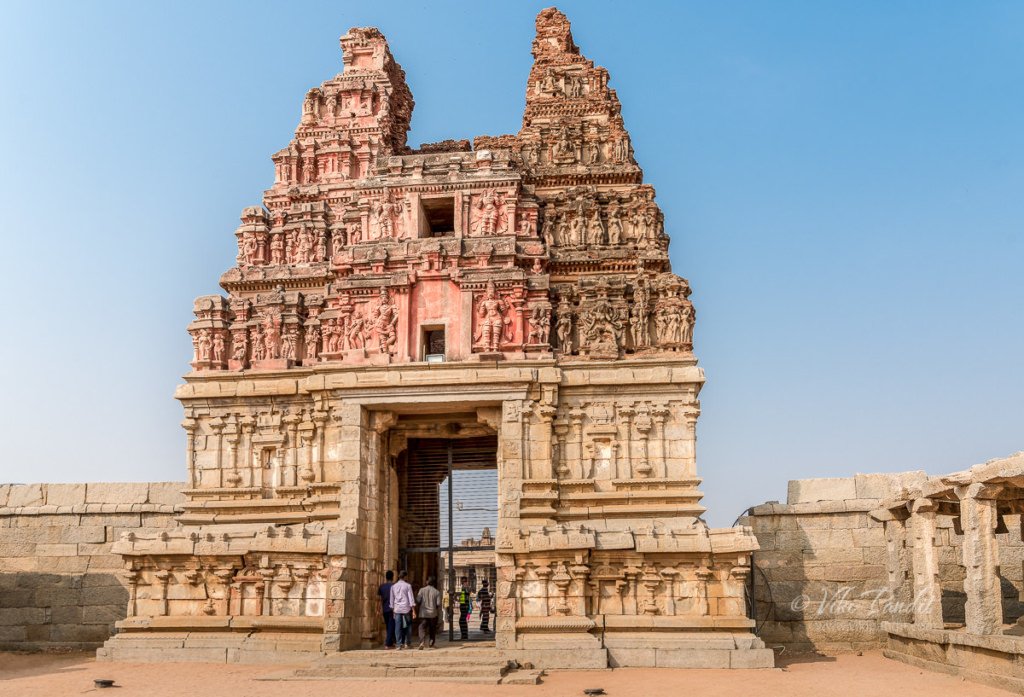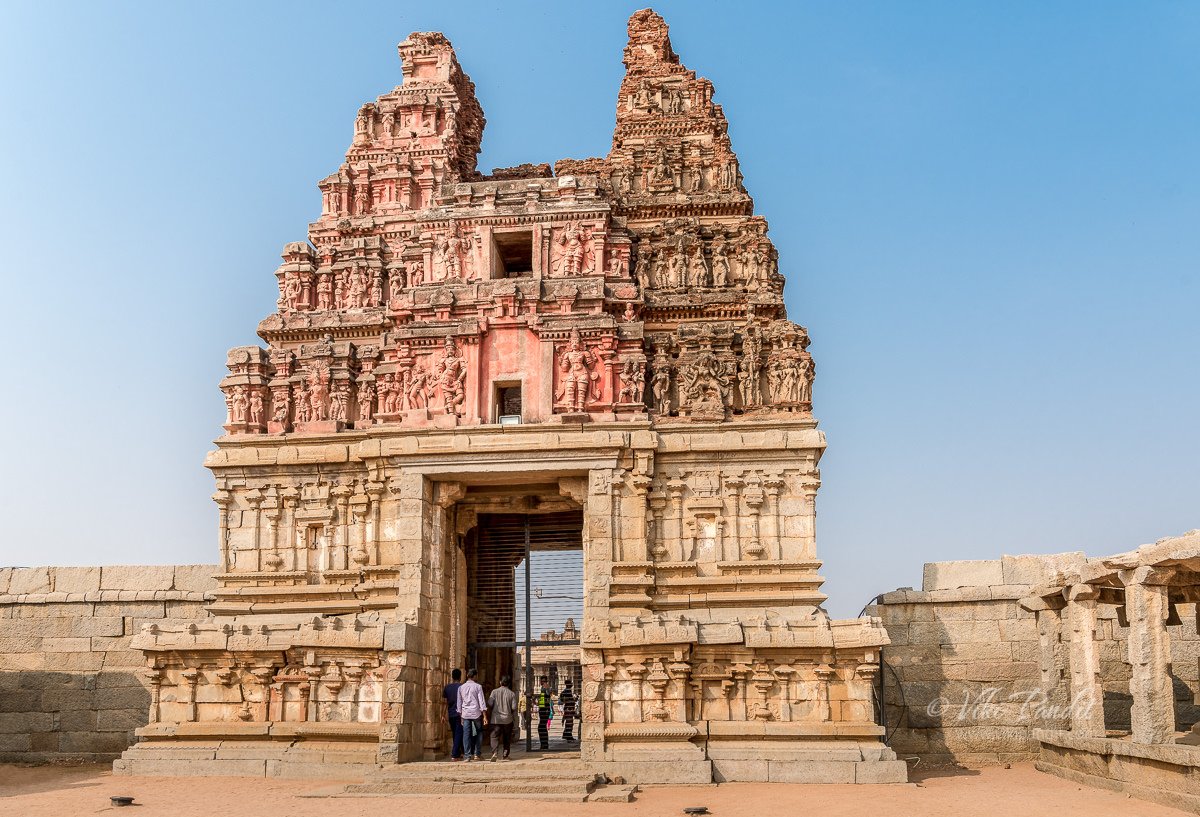 Today I go on a heritage walk to the majestic Vittala Temple, dedicated to Vitthala, the South India name of Vishnu. Built around the 15th Century CE, and expanded several times by succeeding kings of the Vijaynagar empire with the most extravagant architecture and exceptional craftsmanship, the temple is the main attraction of Hampi.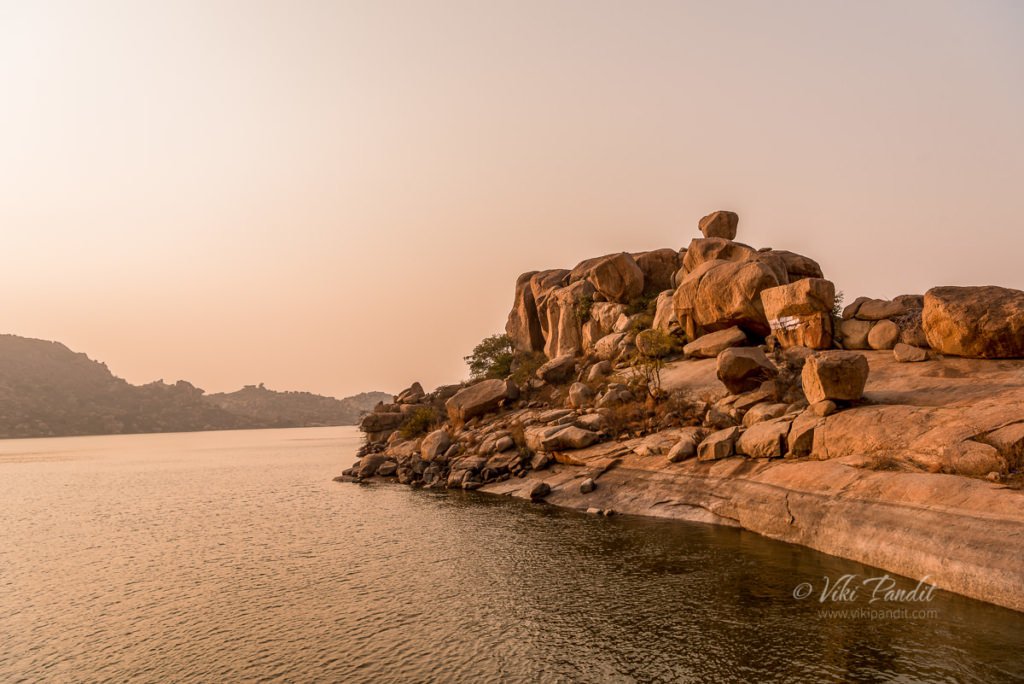 The Monkey Kingdom of Kishkindha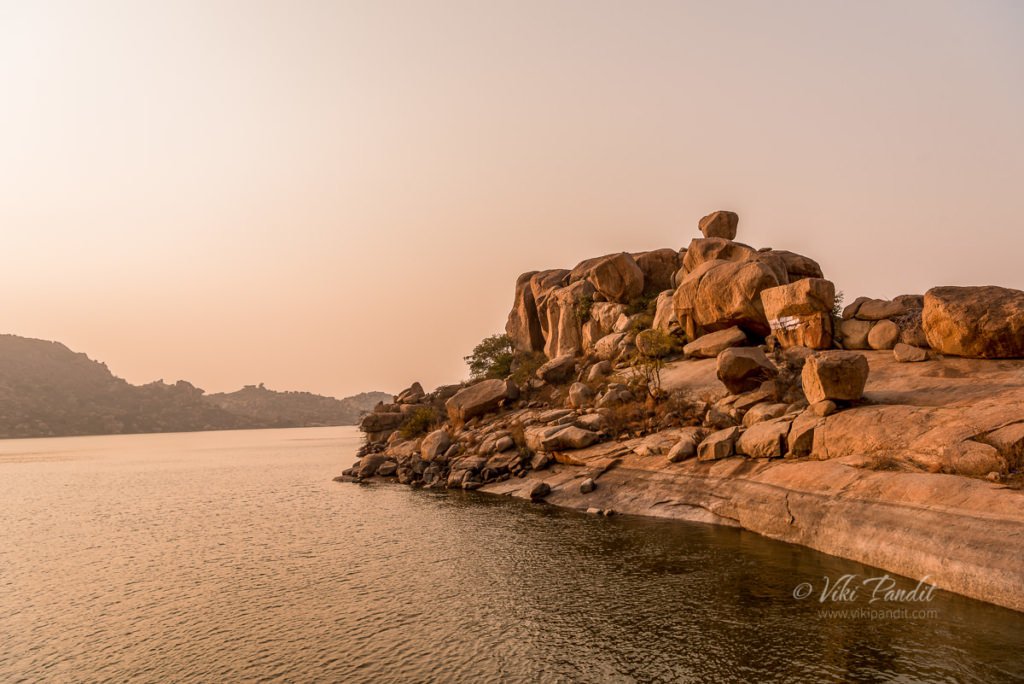 Today I went to explore the quiet town of Anegundi. As per the legend of Ramayana, the city used to be known as Kishkindha where Bali and Sugreeva, the monkey kings used to rule. The monkeys though have been driven away by the growing number of foreign tourists and it is just the mystifying boulders that remain to tell us the story of what was once a strange but interesting kingdom.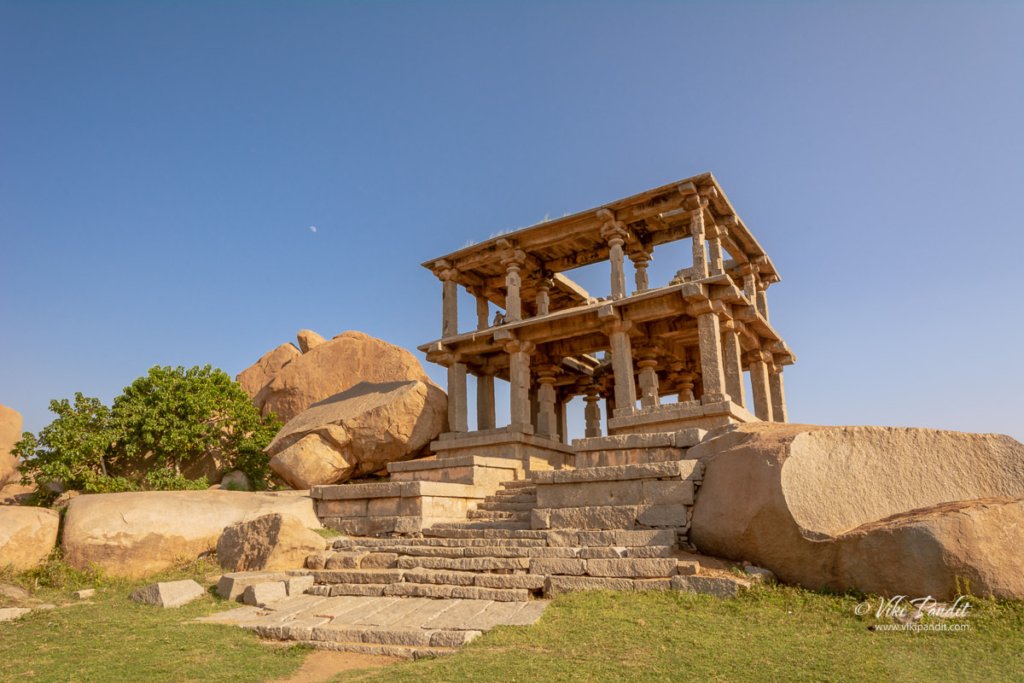 The lost city of Hampi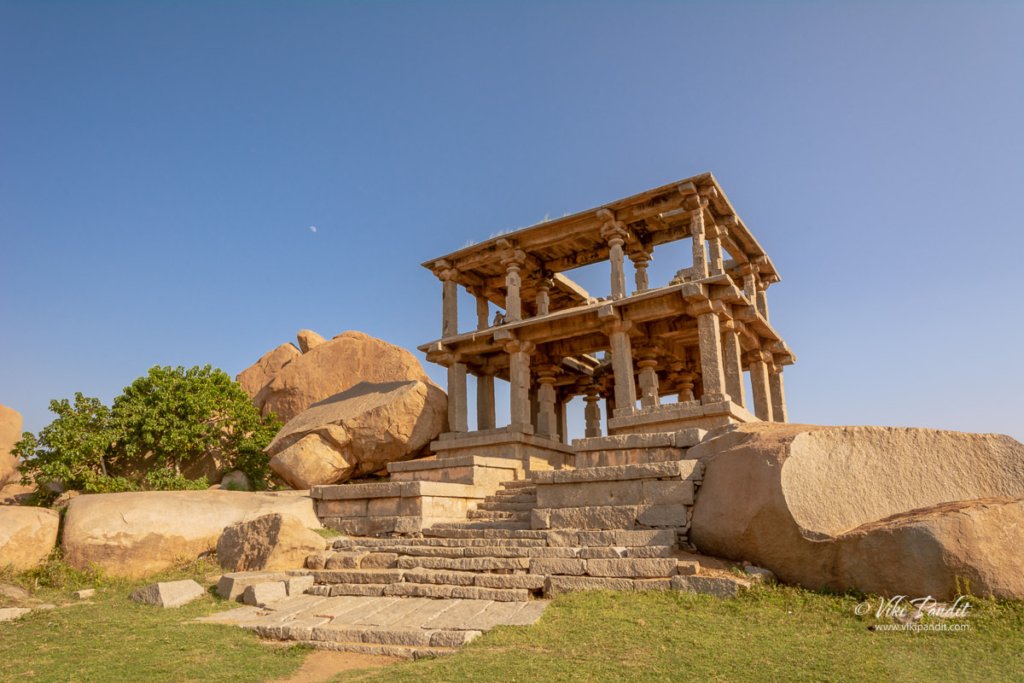 Hampi is an ancient city on the banks of the Tungabhadra River. It used to be the capital of the Vijayanagar Empire where music, art and sculpture flourished. Join me on an exploration of over 300 exquisitely designed stone temples and ruined palaces of a vanished civilization.