Journals
Posts
Tag: Leh
Some of my awe-inspiring experiences as I wander about the unique & beautiful Earth.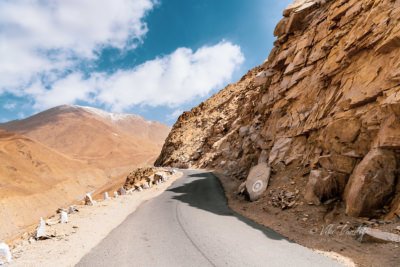 May 14, 2018
The drive from Leh to Nubra Valley goes through Khardungla Pass, said to be one of the highest motorable road in the world. Goes without saying the view was just mesmerising as we motored along the golden mountains towards snow capped peaks. I've always had this desire to travel the world – but nothing beats exploring your own country.
May 13, 2018
We hiked to the Shanti Stupa, one of the iconic structures in Leh. Located at a height of almost 12000 ft – overlooking the city, it was commissioned in 1991 by Japanese Buddhist, Gyomyo Nakamura with the aim to promote world peace. The stupa is always surrounded by enthusiastic tourists and its next to impossible to take a photo without one.