Journals
Posts
Tag: Niigata
Some of my awe-inspiring experiences as I wander about the unique & beautiful Earth.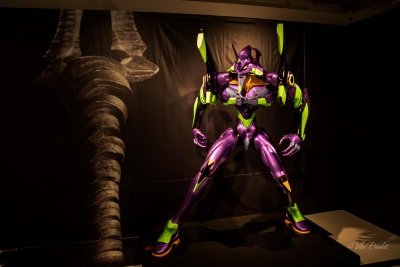 August 13, 2016
My love for Japanese culture started with watching endless hours of anime. While in Niigata I had to checkout the Manga & Animation Museum which houses the works of some of the popular manga and anime artists born in this prefecture. It was no co-incidence that my very favorite Rumiko Takahasi, creator of Inuyasha, also hails from Niigata. I got lucky as they were also holding an exhibit of the swords of Evangelion!
August 12, 2016
Bandai Bridge is considered as the symbol of Niigata and is one of the city's most scenic spots, especially at night. After dropping our luggage at the hotel, we walked down to the bridge from the Showa period, lit up like a Christmas tree over the Shinano River. The 1964 quake shattered Niigata, but the arch shaped, stone bridge stood strong among the rubble even as everything around it crumbled.