Journals
Posts
Tag: Fukushima
Some of my awe-inspiring experiences as I wander about the unique & beautiful Earth.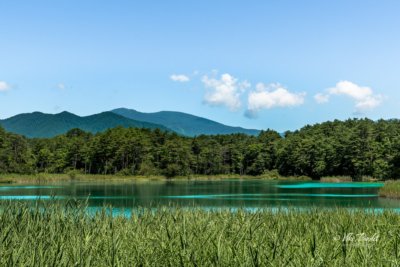 August 5, 2016
We take a hike along the Goshiki-numa trail in Bandai-Asahi National Park, that runs along five mysterious ponds each with its own tinge of blue water. These ponds were created by the lava from the eruption of Mt. Bandai in 1888, where one can witness the volcanic minerals dissolving in the water, imparting each pond with its own shade of color ranging from green to whitish blue.
August 4, 2016
We take a walk to the Tsuruga Castle in Aizu Wakamatsu, a city where the influences of samurai remain strong even today. The five storied impregnable fortress and castle tower that stands today is a replica reconstructed in 1965, based on photographs and historical documents of the preceding Kurokawa Castle, built in 1384.