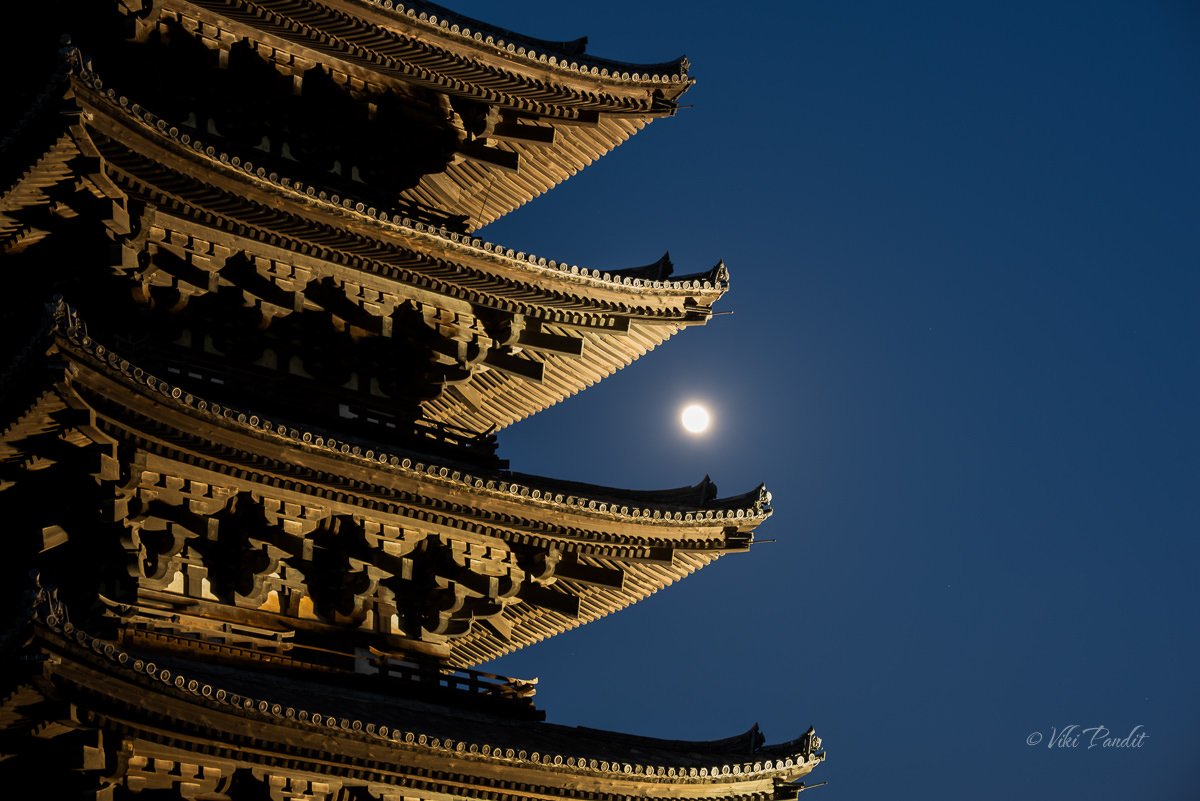 The moonlit Kofukuji Pagoda
I walked down to Kofukuji today in the evening to catch the huge Pagoda with the moon rising behind it. The five-story structure(Gojunoto) is the second tallest Pagoda in all of Japan. Built in 725 AD by the Empress Komyoh and last rebuilt in 1426, it is also a UNESCO World Heritage listed site.
Read all about my walk to Kofukuji. If you are visiting Nara, you can also check out my day at the Nara Deer Park.