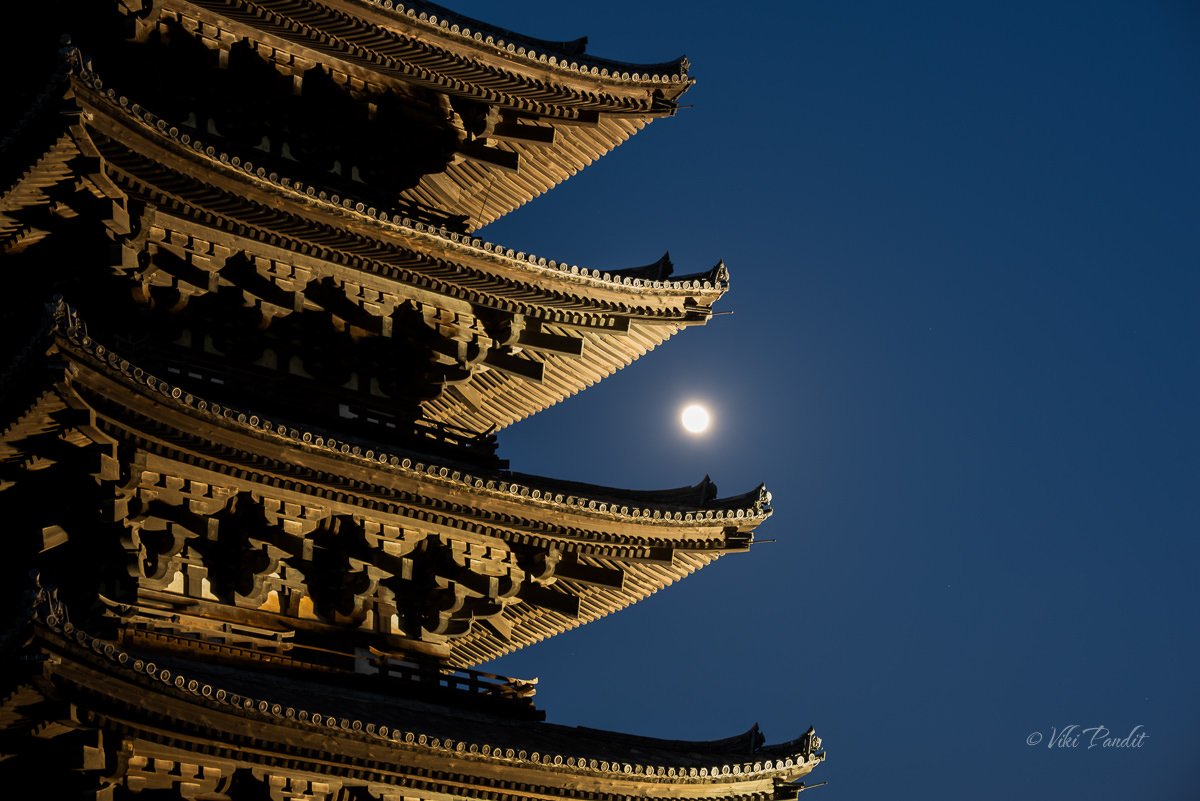 //
The moonlit Kofukuji Pagoda
The moonlit Kofukuji Pagoda
I walked down to Kofukuji today in the evening to catch the huge Pagoda with the moon rising behind it. The five-story structure(Gojunoto) is the second tallest Pagoda in all of Japan. Built in 725 AD by the Empress Komyoh and last rebuilt in 1426, it is also a UNESCO World Heritage listed site.
Read all about my walk to Kofukuji. If you are visiting Nara, you can also check out my day at the Nara Deer Park.
Before you go…
Did you like my story on The moonlit Kofukuji Pagoda, please do rate it by clicking the stars!
Copyright: All photographs are taken by Viki Pandit unless mentioned otherwise. Please do not copy, reuse or edit these images without permission.