Journals
Posts
Tag: Pagodas
Some of my awe-inspiring experiences as I wander about the unique & beautiful Earth.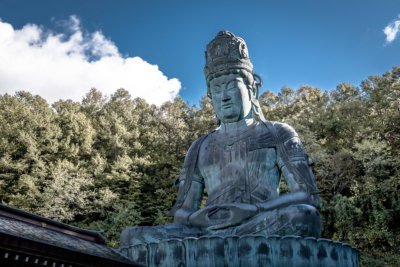 November 1, 2018
Today we head to the suburbs of Aomori to explore a very recently built temple grounds that boasts of Showa Daibutsu, the largest seated Buddha in all of Japan.
July 18, 2016
I walked down to Kofukuji today in the evening to catch the huge Pagoda with the moon rising behind it. The five-story structure(Gojunoto) is the second tallest Pagoda in all of Japan. Built in 725 AD by the Empress Komyoh and last rebuilt in 1426, it is also a UNESCO World Heritage listed site.
July 16, 2016
Today we take a walk down to Yasaka-dori in Kyoto to the stunning Yasaka-no-to Pagoda. Built in 592, the Pagoda is the only standing structure of the Hokan-ji Temple. The rest of the structures have either been destroyed by fires or earthquakes over the years.